Rain and Chicago are two close friends. The month with the highest number of rainy days is May (11.4 days). The month with the lowest number of rainy days is September (8.2 days). However, there is not much aberration seen from this in the rest of the months. The number of rainy days stay around 10.
Keeping this in mind, travelers must know things to do in Chicago when it rains. Cheapfaremart suggests the best things to do in Chicago to make the most of your vacation.
1. Shedd Aquarium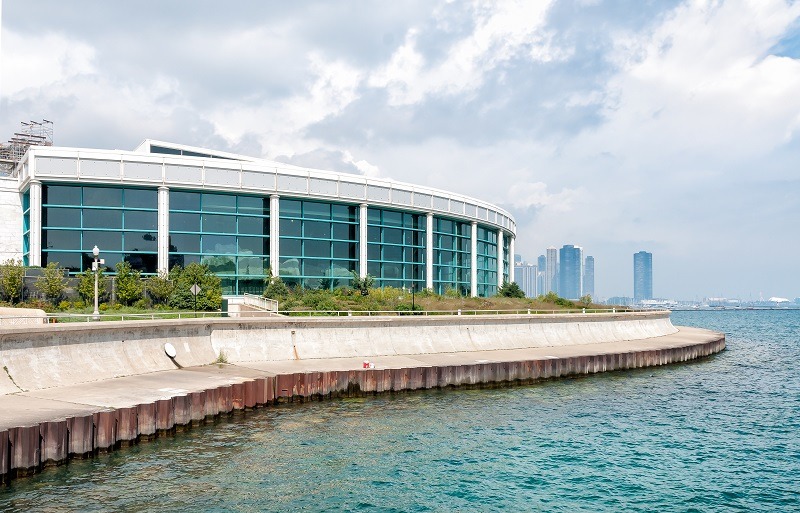 Have a thrilling encounter with belugas and bluegills, stingrays and sturgeons, sea otters and a sea turtle at Shedd Aquarium, an uncommon water shelter committed to saving endangered species and habitats. The aquarium is visited by around 2 million visitors every year. Use audio guides to dive deeper into the wildlife creatures and their habitats.
Opening Hours
Weekdays: 9 a.m. to 5 p.m.
Weekends: 9 a.m. to 6 p.m.
Extended summer hours (June 15-Aug. 18, 2019)
All days: 9 a.m. to 6 p.m.
Special hours
Thursday, Nov. 28: Closed
Ticket prices
General admission: Adult $39.95*, child (3-11) $29.95*
Chicago residents: Adult $19.95*, child (3-11) $14.95* A 50% discount!
2. Chicago Observation Decks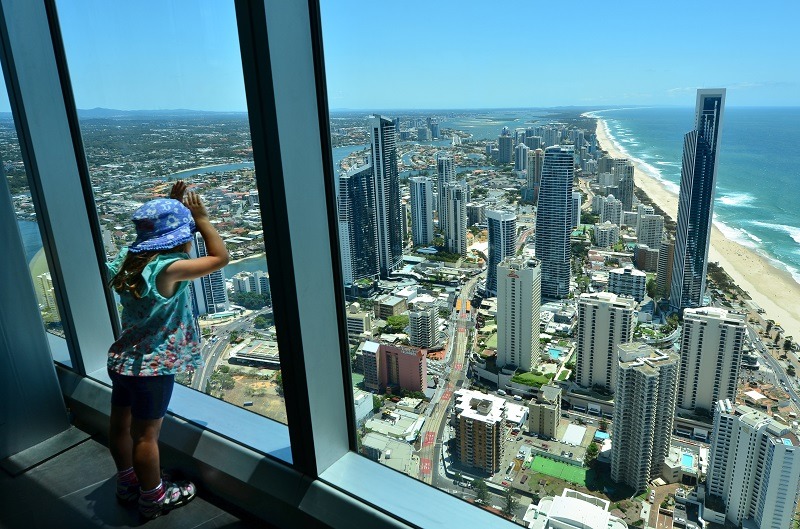 What if it's raining outside? Move to the clouds for the best view of the city. Chicago offers two incredible choices as follows.
360 CHICAGO: Located on the 94th floor of John Hancock Center, a 100-story 1,128-foot supertall skyscraper (4th tallest building in Chicago), 360 CHICAGO makes to every list of tourist attractions in Chicago. It offers unparalleled views of Chicago and beyond. You will see parts of Michigan, Indiana, and Wisconsin, plus the sparkling Lake Michigan and the Illinois city skyline.
SkyDeck Chicago: Located on the 103rd floor of the Willis Tower, Skydeck Chicago is the tallest observatory in Chicago. The coolest part of SkyDeck Chicago is The Ledge, an all-glass balcony that extends from the side of the building out into space. It will feel like you are floating in the Chicago sky. How long does it take to reach the 103rd floor? The answer is thrilling – 60 seconds.
3. Field Museum
Officially known as the Field Museum of Natural History (FMNH), Field Museum is a natural history museum – the largest of its kind in the world. The museum maintains its status as a premier natural history museum through the size and quality of its educational and scientific programs, as well as due to its extensive scientific-specimen and artifact collections.
Top attractions of the museum are a recreated Elephant Diorama, "Maximo" the Patagotitan, McDonald's Fossil Prep Lab, Lifesize display of a forest from the Carboniferous Period, and Model Brachiosaurus skeleton wearing Chicago Cubs uniform in the museum courtyard.
Opening Hours
9 am to 5 pm (all days)
Ticket Prices
Children (ages 3-11): $19/17
Adults: $26/24
Seniors (65+) & Students (w/ID): $23/21
4. Art Institute of Chicago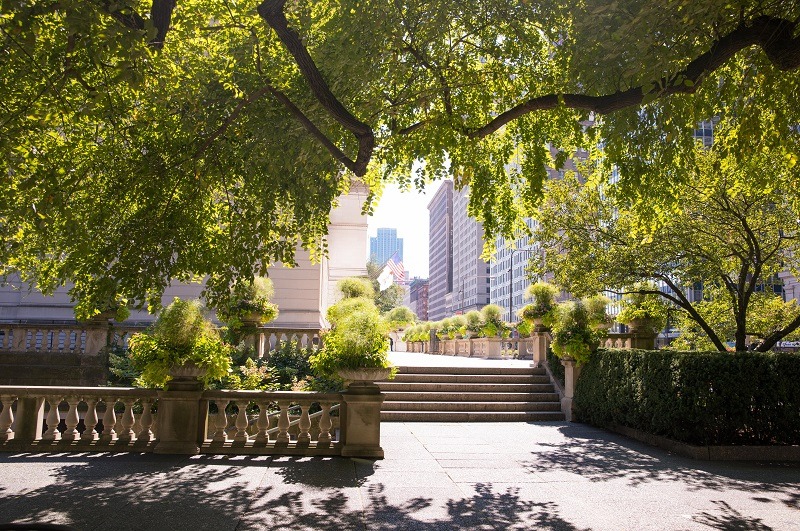 Love arts? Drive 50 miles/80 km to downtown Chicago to reach the Art Institute of Chicago, one of the oldest and largest art museums in the United States. It exhibits over 300,000 works of art. Around 1.5 million people visit the museum annually. Its collection covers iconic works such as Georges Seurat's A Sunday on La Grande Jatte, Pablo Picasso's The Old Guitarist, Edward Hopper's Nighthawks, and Grant Wood's American Gothic. If you are planning a holiday to Chicago, visit the museum website to know about the upcoming exhibitions and book your flights to Chicago accordingly. The museum was founded in 1879 and located in Chicago's Grant Park.
Opening Hours
10:30 am–5:00 pm (all days except Thursday)
10:30 am–8 pm (Thursday)
Ticket prices
Adult: $35.00
Senior: $29.00
Student and Teen: $29.00
Child (below 13): Free
5. Museum of Science and Industry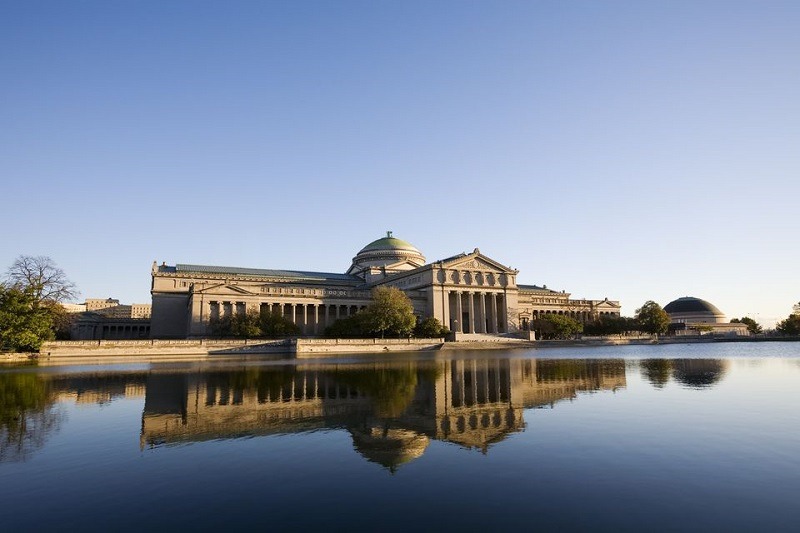 If you are visiting Chicago with kids with interests in modern science and technologies like robotics, AI, and wearables, add Museum of Science and Industry to things to do in Chicago. Some must-see adrenaline rushing exhibitions include U-505 Submarine, Coal Mine, Future Energy Chicago, Genetics and the Baby Chick Hatchery, Numbers in Nature: A Mirror Maze, Science Storms, and Ships Gallery.
Opening Hours
9:30 a.m. to 4 p.m. (daily, some exceptions are Thanksgiving, Christmas, etc. are too).
Ticket prices
Adult: $19.95
Child: $10.95