Whether you have been looking for the list of world's most visited cities in the world, most romantic honeymoon destinations in the world, or any other list before booking your travel tickets, Paris is most likely to appear in all those. If you have booked your airline tickets to Paris France or planning to do so, spare a few minutes to capture a glimpse of the top places to visit in Paris.
1. Eiffel Tower
Paris is incomplete without Eiffel Tower and vice versa. The masterpiece by Gustave Eiffel commemorating the centenary of the French Revolution measuring 324 meters ((1,063 ft) high is visited by nearly 7 million visitors a year. When it came into existence it surpassed the record of the Washington Monument to become the world's tallest man-made structure. It retained the title for 41 years from its construction in 1887-1889.
The tower serves a wide range of scientific endeavors including meteorological and astronomical observations, physics experiments, strategic observation post, optical telegraph communication station, a lighthouse for electric lighting and wind studies.
You can buy tickets to ascend by stairs or lift to the first or second level. To avoid the last-minute rush, confirm your tickets once you have got your plane tickets to Paris France.
Ticket Pricing
Adult: 28.90 USD
Young 12-24 years: 14.45 USD
Child 4-11 years: 7.28 USD
Handicap: 7.28 USD
Child – 4 years: 0 USD
Official Website: https://ticket.toureiffel.fr/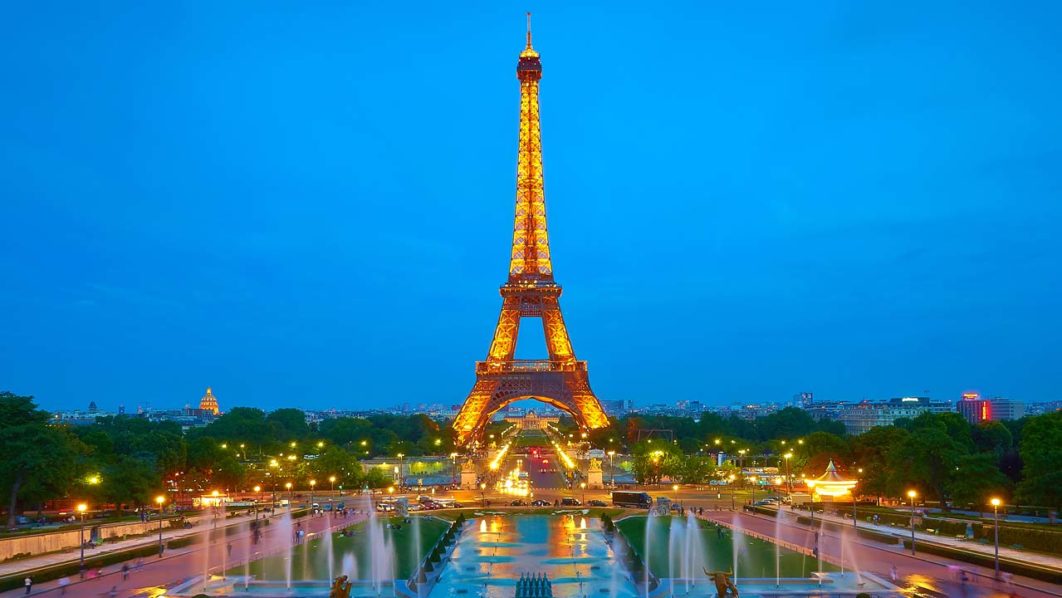 2. Notre Dame Cathedral
Notre Dame Cathedral is one of the most enduring symbols of Paris and, perhaps, the best example of French Gothic architecture. Its construction was completed in a record 182 years (1163 to 1345). The most noticeable aspect of the cathedral is the use of flying buttress to support the giant architecture and beautifully designed nave. However, the architecture maintains a contrast with earlier Romanesque architecture by resorting to naturalism and stained glass.
There is a narrow climb of 387 steps aligned in several spiral staircases to help you climb the top of the cathedral at a height measuring 90 meters. From there, you can have a spectacular view across Paris.
Wikipedia Reference: https://en.wikipedia.org/wiki/Notre-Dame_de_Paris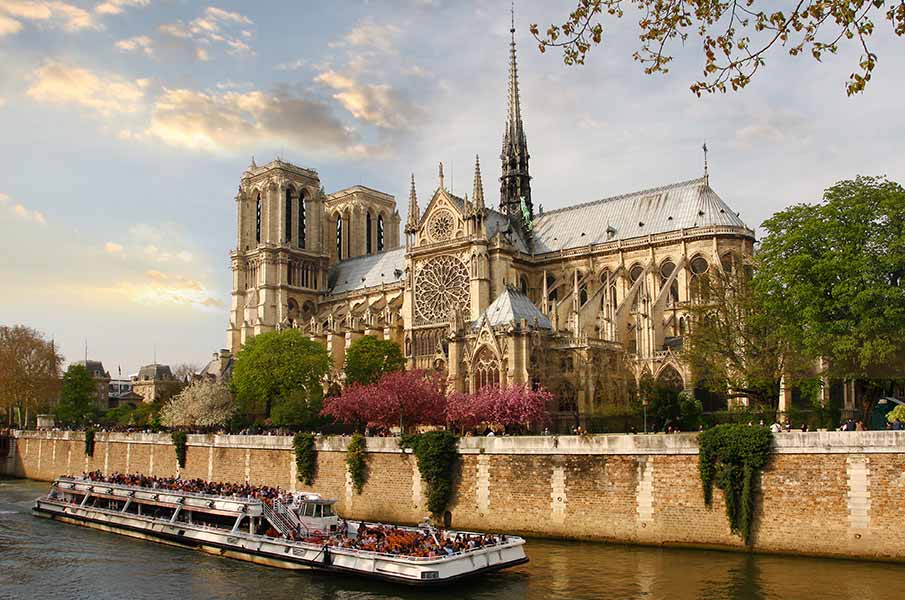 3. Musee du Louvre
The origin of Musee du Louvre has a story dating back to 1200s when it was a royal residence. It was transformed into a museum in 1793 during the French Revolution.
The museum receives around 9 million visitors every year. From Egyptian mummy tombs to ancient Grecian sculptures, the museum with its wide range of collection comprising of 35, 000 artworks gives you a walk through prominent ages and cultures. The Louvre is one of the most visited museums in the world. The artworks are displayed in 5 levels in 3 interconnecting wings: Sully Wing, Denon Wing, Richelieu Wing (all named after 3 prominent figures of the great Revolution).
There are more reasons to visit the museum than artworks. The museum stays abuzz with activities and exhibitions. Don't know French? It shouldn't stop you from exploring the museum. Download audio guide in your own language or seek a guide to give you a walkthrough. You can rent the audio guide on Nintendo 3DS XL at the museum's ticket area.
Ticket Pricing
Adult:  $17.71
Kids 17 and younger: Free
Official Website: https://www.louvre.fr/en/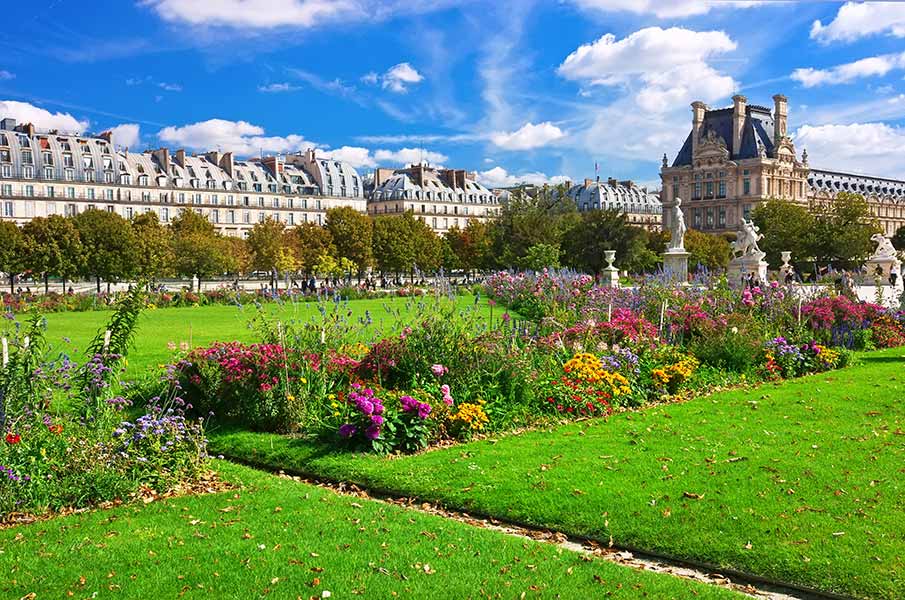 4. Le Marais
Le Marais is one of the coolest districts that remind you of the majestic era of King Henry IV and his counterparts. Its cobblestone streets, the magnificent stone architecture of the state-owned buildings and tucked away courtyards have survived the ravages of time, including the French Revolution. You don't need to plan your visit here.  Come anytime – day or night as per your convenience. The place has got some great restaurants, cafes, and spas to mesmerize you with their hospitality. Make your visit to Paris memorable by collecting some of the antique art collection from the vintage shops available at the place.
Official Website: http://www.parismarais.com/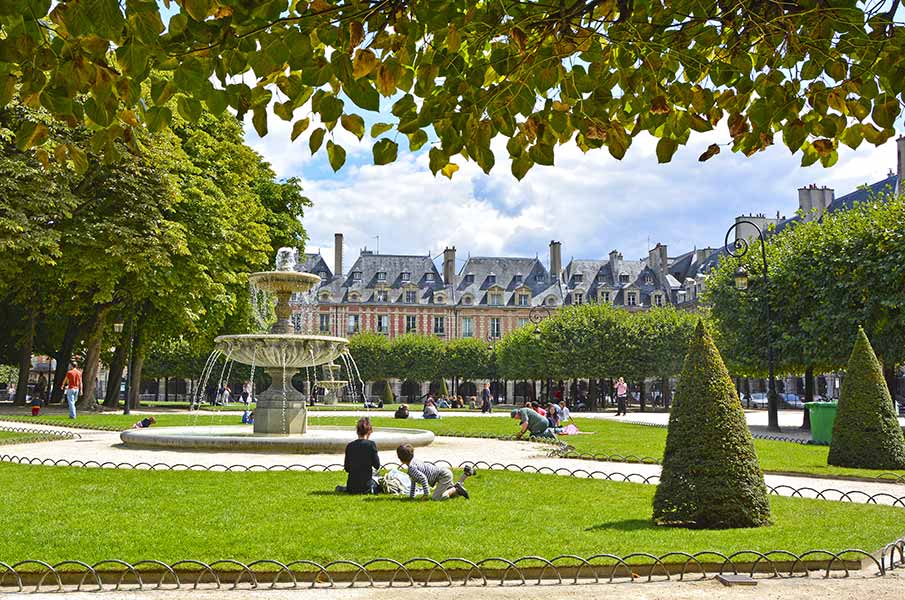 5. Sacre-Coeur (Sacred Heart)
Sacre-Coeur (Sacred Heart) is a prominent religious sightseeing place located in 38 Rue du Chevalier de La Barre. The entry is free and you are free to explore the place between 6.00 AM and 10.00 PM. It's characterized by its white stone architecture. Special events are held on Christmas Eve, Christmas Day, New Year Eve and New Year's Day. The place is well-connected to the rest of the city via subway and bus (30 – 31 – 80 – 85 (Anvers Sacré-Coeur bus stop) routes.
There are several mobile apps available in English or your preferred language to serve as your virtual assistant. The official website provides the complete information you need to explore this sacred place in Paris.
Official Website: http://www.sacre-coeur-montmartre.com/english/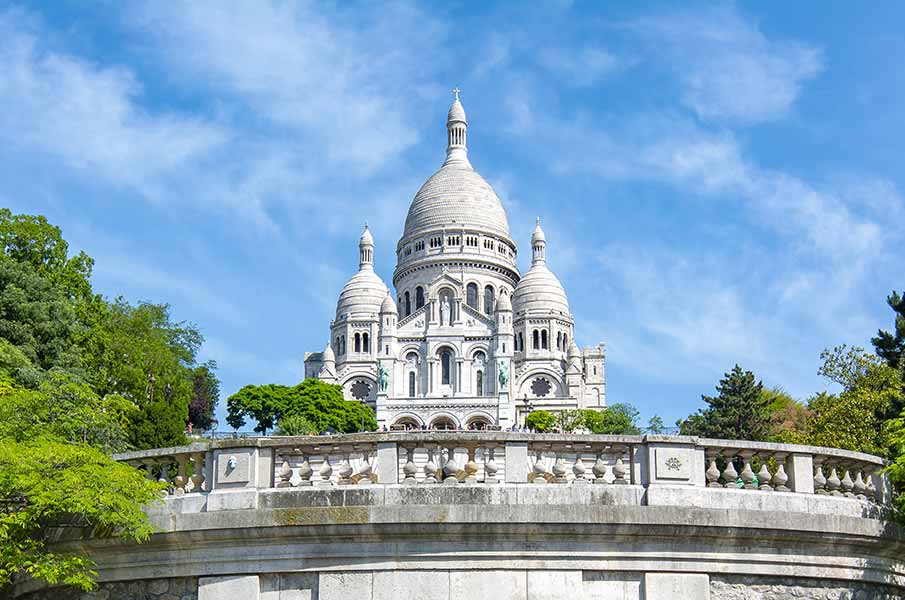 How to Reach
The significance of Paris in the world tourism can be understood from the fact that Charles de Gaulle Airport – Paris's main international airport is the second busiest airport in Europe after London's Heathrow Airport.  There is always a high demand for regular or last-minute flights to Paris.
Other airports include Orly Airport, Beauvais-Tillé Airport, Paris–Le Bourget Airport and Châlons Vatry Airport. It would be a wise take to weigh Paris flight options available from these not-so-popular airports.  The endeavor can help you
book cheap flight tickets to Paris
and save important funds for fun and entertainment once you land in Paris.
Hope you found the information useful. Stay tuned to Cheapfaremart to explore new destinations and book your low-cost flights to make your dream come true.