Touted as the Magic City  The Gateway  to the Americas, Capital of Latin America , Miami always remains the top choice of travelers looking for an escape from their concrete jungles and hectic lifestyle. Here are top things to do in Miami , a city designated as the cleanest city of America by the leading magazine, Forbes
#1.Discover Latin Culture with Little Havana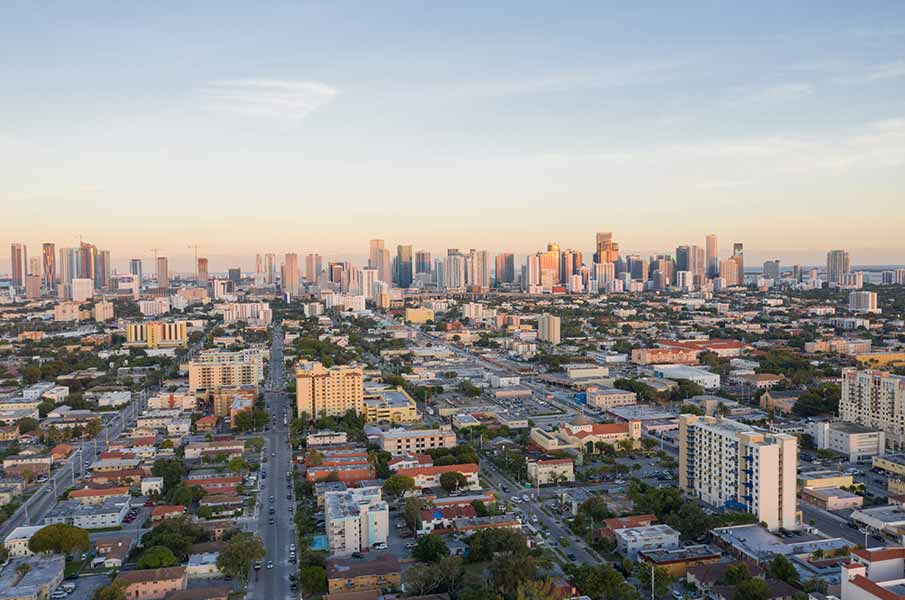 Witness a vibrant Hispanic culture at Little Havana. The area is overwhelmed with Latin-inspired cafes, restaurants, venues, and markets. Meet locals enjoying cortado or a fresh fruit batido while discussing politics and other matters. Revel in the best of gastronomy and music. Order your favorite cocktail along with dinner while enjoying Cuban beats.
If you are flexible, board your flight to Miami on any of the weekdays and reach your destination on the last Friday of the prevailing month so that you can attend the special monthly gallery night exhibiting the cultural arts scene of the neighborhood.
#2. Explore the Golf Capital with Doral
Love the gentlemen game? Visit this Golf capital of South Florida. Doral is famed as one of the world's best Golf resorts. However, calling it the golf resort will be limiting its scope. The place has become the mecca for jet-setters, designers, artists, architects, boutique retail stores, galleries, and restaurants. The place stays abuzz with cultural activities, and there are a plethora of dining options to choose from.
#3. Plan Your Dinner with Wynwood Kitchen & Bar
Nestled in the heart of Wynwood Arts District, Wynwood Kitchen & Bar is an ideal place to enjoy the best beef empanadas, gooey queso fresco taqueños, and tuna tartare with avocado crème fraiche. Complement your food with boozy, rum-heavy Guayaberas or the mezcal-based Peppery Pepino, and you're in for a good time. Love exploring antique art exhibits, visit Wynwood Walls, popularly known as the museum of the street.
#4.  Kick off the New Year with the South Beach Jazz Festival
If you have been thinking of the best places to celebrate your
New Year
, the South Beach Jazz Festival is the place to be. Enjoy your favorite jazz music and dance from classical, Latin and New Orleans genres. The third Annual South Beach Jazz Festival will be held from January 4-6, 2019. Book your plane tickets to Miami with a flight that makes you reach in Miami at the right time. The famous venues are Colony Theatre, 1111 Lincoln Road and the main stage on Lincoln Road and Euclid Avenue. The festival aims at spreading disability awareness. Most of the acts have a disabled protagonist.
#5.  Celebrate Happy Hour at WunderBar
WunderBar is Miami's cultural melting pot at its best. The place turns alive after sunset when locals and guests start pouring in. From local craft beer to globally—inspired craft cocktails, the place is ready to entertain you the way you want. Experience personalized treatment from the time you check-in to stay and check-out. If you spend a few hours, you are bound to make new friends and nurture a sense of belonging to this magical city. The happy hour celebration is held around 5-7 pm every day.
#6. The Shops at Sunset Place
This open-air shopping destination features state-of-the-art entertainment and diverse dining options. Big and small retailers including Banana Republic, Barnes & Noble Superstore, Forever 21, Gap/Gap Kids, Hollister Co., It's Sugar, Love Culture, The Disney Store, Victoria's Secret and Z-Gallerie put their best foot forward to entertain visitors. Hour of operation: MON-THUR: 10AM-9PM | FRI- SAT: 10PM-10PM | SUNDAY: 11AM-8PM