Life floats here! Bridges and canals oxygenate it. The romantic city has remained the muse of Hollywood directors. From Woody Allen with Everyone Says I Love You (1966) to Ken Hughes with Casino Royale (2006) – the attempt to make the most of the city's serenity and tranquillity continues.
Here is my attempt to help you make the most of your Venice vacation. Discover cool Venice travel tips.
Best Time to Visit Venice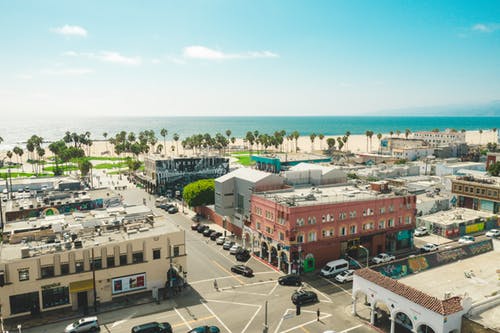 Spring (March to May) and autumn (September to November) are the best times to visit Venice. In the spring, the upper temperature floats around 50s and 70s°F while the lower limit stays around highs of 30s and lows of 50s°F. Spring brings popular festivals like Vogalonga (May) and La Biennale di Venezia.
In autumn, the upper temperature stays around lows of the 70s and 60s and the lower limit highs of 50s and 40s. If you are a movie buff, book your airline tickets to Venice latest by May or June, as fares go up in the run-up to Venice International Film Festival. Other popular festivals include Regata Storica (September), Venice Marathon (October), and Festa della Madonna della Salute (November).
Hot and humid summer (July and August) would be the worst time to visit. As the condition is quite favorable for the breeding of mosquitoes and flies, you should skip it. In case you come across some irresistible
Venice flight deals
and want to visit the city, make sure you stay in a hotel that has been rated good regarding cleanliness.
Venice Sightseeing Guide
Venice offers plenty for people of all ages to enjoy. Whether it's your honeymoon vacation or a family vacation, you are sure to enjoy.
#1. Doge's Palace (Palazzo Ducale)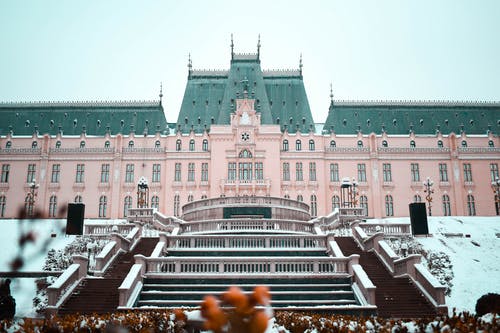 If your knowledge about Italian arts is limited to Renaissance, you could be wrong. Doge's Palace is a masterpiece of Gothic architecture that features building design elements that existed much before the stats of the Renaissance. The structure is made up of three large blocks: the wing towards the St. Mark's Basin is the oldest, rebuilt from 1340 onwards, the wing towards St. Mark's Square was built in its present form from 1424 onwards, and the canal-side wing, housing the Doge's apartments and many government offices was built between 1483 and 1565.
The Palace has been transformed into a museum. It serves as a prominent venue for exhibitions. If you want to unveil the eighteenth-century Venice, consider booking your flights to Venice Italy now so that you can attend CANALETTO AND VENICE exhibition, which is scheduled between February 23 and June 9, 2019.
Ticket Price
Adult: 20.00 euro (USD22.88)
Children (6-14): 13.00 euro (USD14.87)
How to Reach
The approximate distance of the place from VCE (Venice Marco Polo Airport) is 14.5 km on the road, which you can cover in 24 minutes.
#2. Zattere, Dorsoduro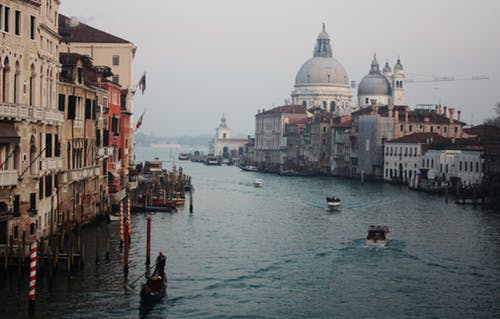 Venice and gondola are synonymous to each other. Discover the gondola manufacturing steps by stopping by Squero (Venetian for small shipyard) while taking a sunny walk along the Giudecca canal. Even if you are visiting in winter, you enjoy the cozy and warm atmosphere. Chilled northerly winds can't make their way to the place say thanks to the high-rise buildings.
How to Reach
The approximate distance of the place from VCE (Venice Marco Polo Airport) is 16.4 km on the road, which you can cover in 25 minutes.
#3. Clock Tower (Torre dell'Orologio)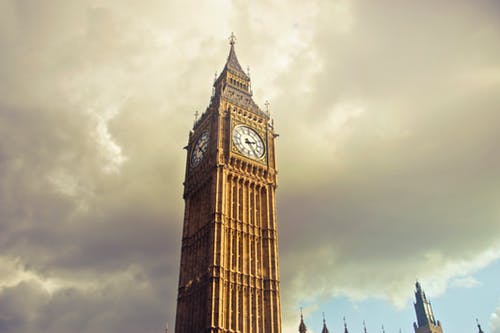 South Clock faces to the St. Mark's Square and North clock faces to the Merceria. The clock comprises a fixed marble circle inscribed with the hours in Roman numerals; a mobile larger ring, bearing the signs of the Zodiac and the related constellations, the names of the months and the number of the days; a thinner ring bearing the hour hand in the form of a sun with a long ray; and an inner disk with the Earth (at the centre) and the Moon, which rotates on its axis to represent its various phases. What makes the clock runs? The clock machinery is a complicated system of gear wheels weighing around 100 kgs.
How to Reach
The approximate distance of the place from VCE (Venice Marco Polo Airport) is 17.7 km on the road, which you can cover in 27 minutes.
#4. Ponte di Rialto (Rialto Bridge)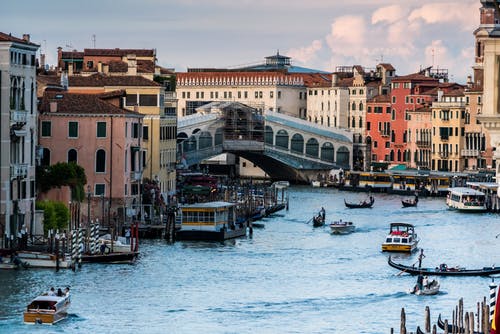 This bridge connecting sestieri San Polo and San Marco across Canal Grande is a replacement of the wooden bridge that existed earlier. Together with its predecessor, it has a history of 800 years. Today's Rialto Bridge was completed in 1591. The bridge measures 31.80 meters (104.3 ft) in length,
8.90 meters (29.2 ft) in width and 7.32 meters (24.0 ft) in height.
How to Reach
A 45-minute drive from VCE (Venice Marco Polo Airport) makes you reach Ponte di Rialto.
#5. Basilica di San Marco (Saint Mark's Basilica)
Basilica di San Marco is the most popular Catholic Church in Venice, Italy. It presents a beautiful amalgamation of Byzantium and Italian architecture. Its opulent design, gold ground mosaics, and its status as a symbol of Venetian wealth and power have earned the nickname Chiesa d'Oro (Church of gold). The most striking feature is the gable showing Venice's patron apostle St. Mark with angels. Underneath is a winged lion, the symbol of the saint and Venice.
#6. Correr Museum
The museum offers a tour of Venetian history: remarkable painting gallery with masterpieces of the 14th to 16th cent from Venice, works of the Venetian sculpture Canova, studies on urban development and social life. At the end of your visit, don't miss the museum art cafe, with their tables on the San Marco Square.
Ticket Price
Adult: €14 (USD16.00)
Children (6-14): €8 (USD9.15)
How to Reach
The approximate distance of the place from VCE (Venice Marco Polo Airport) is 14.5 km on the road, which you can cover in 24 minutes.
Commuting Guide
The city is home to two prominent international airports including Venice Marco Polo Airport (VCE) and Treviso-Sant'Angelo Airport (TSF). You can easily find flights to Venice Italy from favourite domestic or international airports.
In Venice, both road and water transport means are available. Commuting gets more comfortable in the city as most of the travel guides are multi-linguist with skills to communicate with travellers in English, French, German and Spanish.
Accommodation Guide
In Venice, you can find hotel rental at as low as USD28.54 to USD499 per night. Some cool suggestions include Cannaregio Canal Luxury Apartment, Dorsoduro 3171, and Greci. Here is a checklist to finalize your accommodation.1. Landmarks you want to visit
2. Things to do
3. Guest reviews and ratings
4. The distance of the hotel from the airport you arrive at
5. Room facilities
6. Room accessibility
Hope you found the Venice travel guide useful in exploring the city. Comment your Venice experience, if you have already been to the place.