In 2017, according to Statista, 39.01 million people visited the city. Famed as the resort city and the entertainment capital of the world, Las Vegas is the favorite of locals and guests. Here are the 10 best things to do in Las Vegas on your vacation.
#1. Aria Resort and Casinos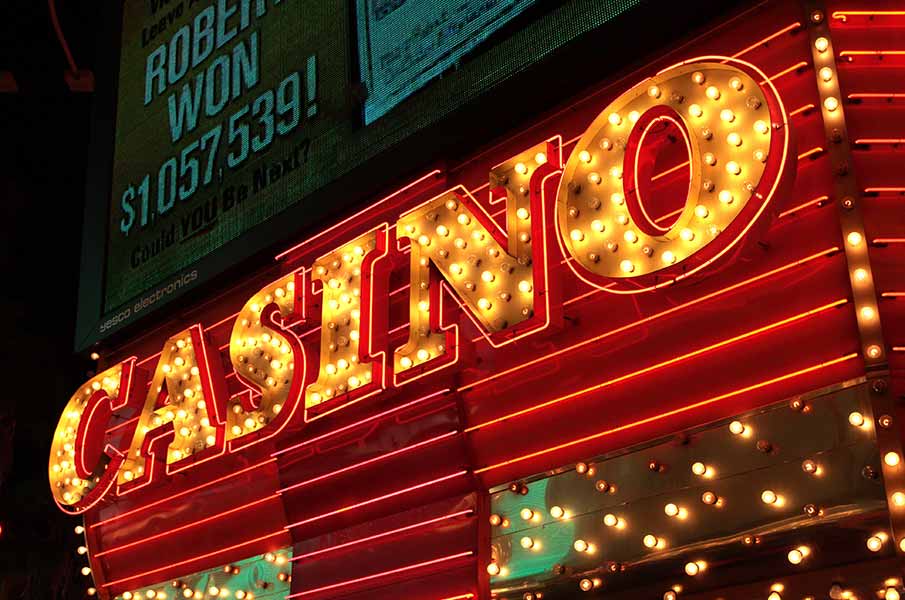 Traditional and Contemporary – Visit a place that mixes the two worlds of Las Vegas in the best possible way. Las Vegas naturally springs up an image of casino and gaming space in mind. The resort stays true to that imagery. It has got a grand casino spread over 150,000 sq ft (14,000 m2) along with a gaming space equipped with the latest VR assets. With Aria Resort, an accomplished nightlife is assured. There are 10 bars and nightclubs, salon and spa, and a 1,800-seat theater. Interior opulence, VIP banquettes, LED video screens to elevate the partying sense a notch. Stay on the top of your mood.
#2. Lake of Dreams
If you want to make your Las Vegas family vacation unique, Lake of Dreams is a place to be. The half-an-hour show features stunning holographic and puppetry. The show is bathed with over four thousand lights — spectacular music performances up the entertainment factor. The welcome and complementary services leave spectators spellbound.  The entrance has got a stunning 40-foot waterfall. You take a circular escalator from Parasol Up at Wynn and experience the dazzling shows while enjoying a cocktail at Parasol Down.
#3. Diver's Dream
Wynn Las Vegas is a hotel but an uncommon one, where you can plunge into an aquatic theater containing 1.1 million gallon water. But there is one condition. You have to be scuba-certified and deemed qualified to participate. The Diver's Dream is part of Wynn Deluxe Resort room or an Encore Resort Suite. Enjoy life performances organized in the resort being submerged in the water tank. Plush, oversized seats with extended legroom are available.
#4.Original Art at Gold and Silver Pawn Shop
Your list of best things to do in Vegas would go incomplete without collecting souvenirs. Nothing could be the best souvenirs from Las Vegas than beautiful art collections by legendary artists like Alexandra Nechita, Anthony Quinn, Christopher Magnum, Eyvind Earle, James A. Fetherolf, Maurice Sendak, and beyond. Collection junkies from around the world hop to this place to check and buy rare collections featuring historical events, pop culture, personality, etc.
#5.Cirque du Soleil
If you love acrobatics, Cirque du Soleil or Circus of the Sun, organized at Las Vegas Boulevard South is something that you can't afford to skip. Watch incredible acrobatic feats exercised with an unmatched level of artistry by gorgeous devoted professionals. The performances are inspired by a variety of natural and cultural elements. While booking your cheap flights to Las Vegas, check the show times and dates on the official website of Cirque du Soleil.
#6.Skiing at Lee Canyon
Biodiversity has got its new destination as Lee Canyon. The mountain features multiple species of conifers plantations including juniper, pinyon pine, and mountain mahogany. Mt. Charleston and its connecting ridges present a picturesque view.  The resort houses skiing equipment that you need and the staff there is ready to provide all sorts of assistance.
You Must Read: 10 Best All Inclusive Resorts in Las Vegas, NV
#7.Hoover Dam Tours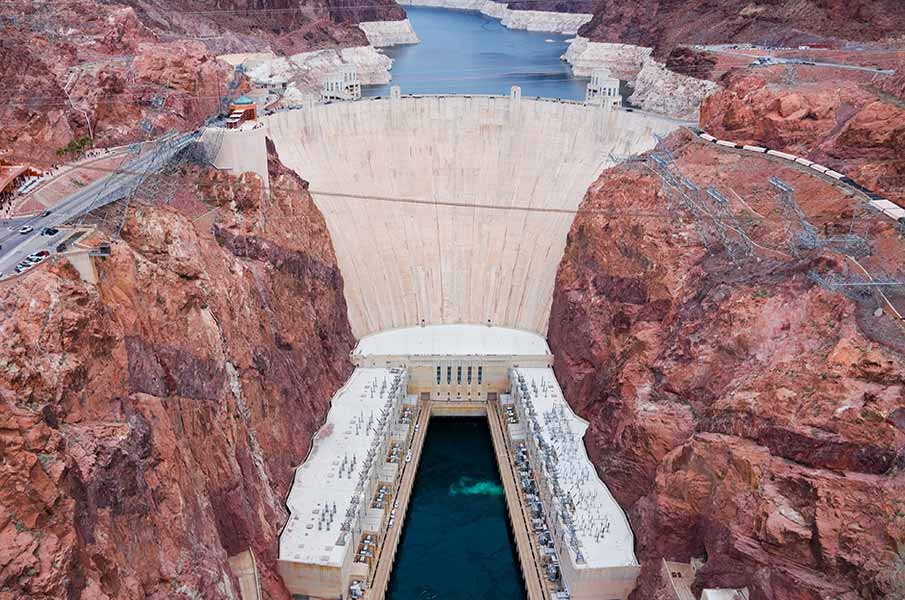 Formerly known as Boulder Dam from 1933, it was officially renamed Hoover Dam, for President Herbert Hoover, by a joint resolution of Congress in 1947. The dam is a testimony of the unity of the residents who joined hands at a tumultuous time (1931-1936), notably called the Depression period, to construct the dam. The dam cost over one hundred lives.
#8.Red Rock Canyon National Conservation Area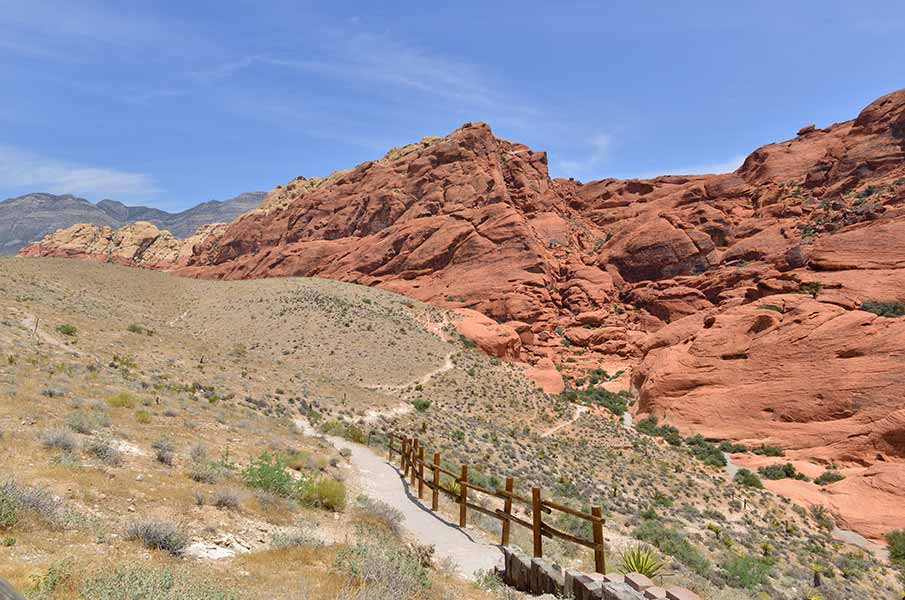 Say goodbye to artificial lightings and hello to natural landscape giving ways to challenging hiking routes. The Red Rock Canyon National Conservation Area is an ultimate place for visitors looking for a scape from the concrete jungles. Recognized as one of the top attractions of Las Vegas, the site sits Seventeen miles southwest of Las Vegas. Make your way to the place by car or on foot. Vehicles are available on rent at $7 per vehicle.
#9.The Neon Museum
Neon is nothing new in the context of America. Bright signs with neon light on the top or entrance of hotels, bars, and casinos are a common sight here that are bound to grab your attention. Track the history and highlights of neon lighting system visiting this Neon Museum. The museum is located on Las Vegas Boulevard just north of the Mob Museum. Popular exhibits include the Silver Slipper, the Bow & Arrow Motel and Binion's Horseshoe.
#10.New Year's Eve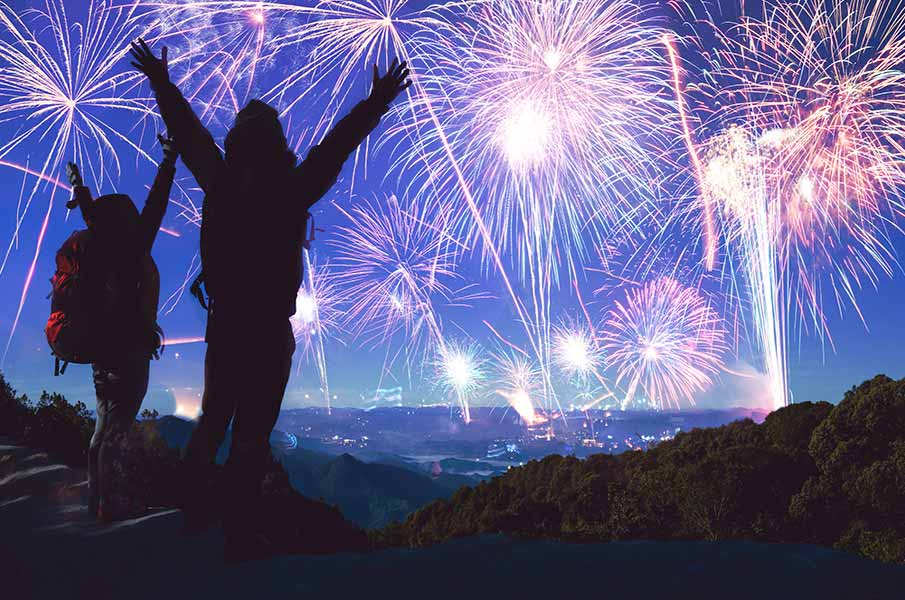 Hundreds of visitors take
flights to Vegas
after
Christmas
or extend their existing Christmas vacation to welcome the New Year. Be part of a sexy New Year celebration. Traffic is barricaded in and around Vegas Strip to provide safe refuge to party enthusiasts. However, reserve your table at your favorite restaurant and nightclub in advance as most of them go house-full at the time.