There are many activities to do when the sun shines on Panama City Beach. Perhaps, the place receives plenty of sunshine – almost close to 320 days annually. Keeping this in mind, if you are of the opinion that there would be little opportunity for you there in the rainy season, you could be wrong. If you have booked a flight to Panama, but it's raining don't get disappointed. Here is a list of fun-filled activities for the entire family indoors.
1. XD Darkride Experience in Pier Park
Immersive virtual reality experience is made possible in its state-of-the-art theatre combining great visuals and acoustics. Gain an adrenaline-rushing bike driving experience – jumping, falling and crashing. However, this is limited to people with height more than 40-inch.
You always wanted to see those 7D movies but couldn't get time. Isn't it true? Now, is the time to make the most of your airline's ticket to Panama. Enjoy 3D graphics and amazing special effects, feel the windy night with Hollywood blockbusters like Zombies!, Los Banditos, Road Fighters!, Werewolves!
Official Website: http://www.xddarkridepierpark.com/
2. Wonderworks
Get to test your physical and mental abilities accepting the challenges offered with over 100 highly interactive challenges. Ever thought of entering a museum through its roof? You wouldn't have if I'm not wrong. Here you do the same and make your way to its floor while passing through the interactive museum. If you want to experience the whole adventure, it might take as long as 3 hours. So while it's raining outside, you enjoy inside.
Official Website: https://www.wonderworksonline.com/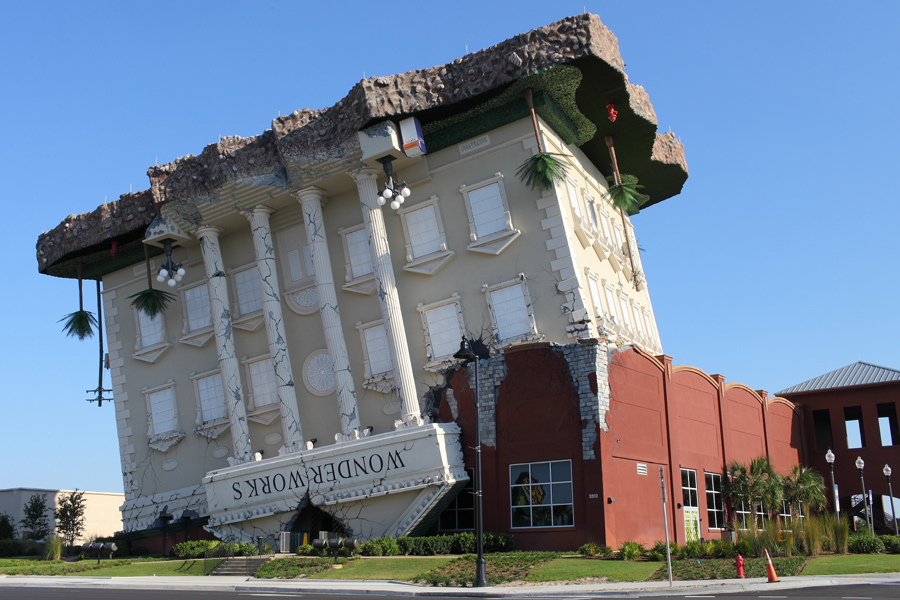 3. Ripley's Believe it or Not Museum
Taking cheap flights deal could bring you a billion dollar experience. Beat the rain outside by visiting this unique museum as the name itself conveys. This is home to a wide range of collection of some 25, 000 oddities and unusual exhibits collected over 100 years. The notable exhibits include a Chinese shrunken head, life-sized figures of the world's tallest man, a sculpture created of old computer parts including motherboard, RAM, hard-disk and more, Einstein made with toast, to name a few. It might take as much as 3  hours to take a stroll through all the wonderful exhibits on display.
Official Website: https://www.ripleys.com/our-story/the-collection/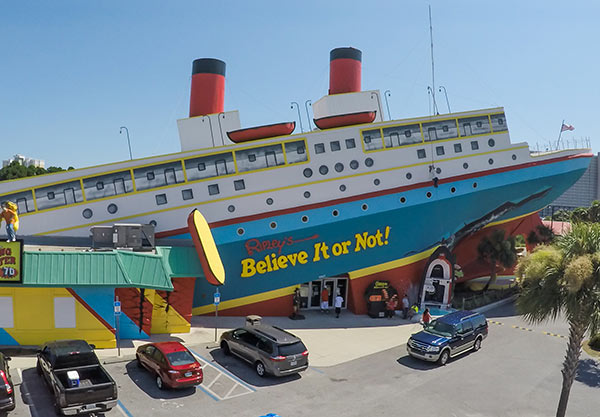 4. Gulf World Marine Park
There was a time when our ancestors used to live happily with animals in jungles, but urbanization made us part our way. A flight to Panama helps you relive the history. The museum presents animal shows featuring sea lions, shark feedings, talking tropical birds, and dolphins, to name a few. The entire show runs around 5 hours. A 90-minute magic and illusion show is also part of your museum ticket.
Official Website: https://www.gulfworldmarinepark.com/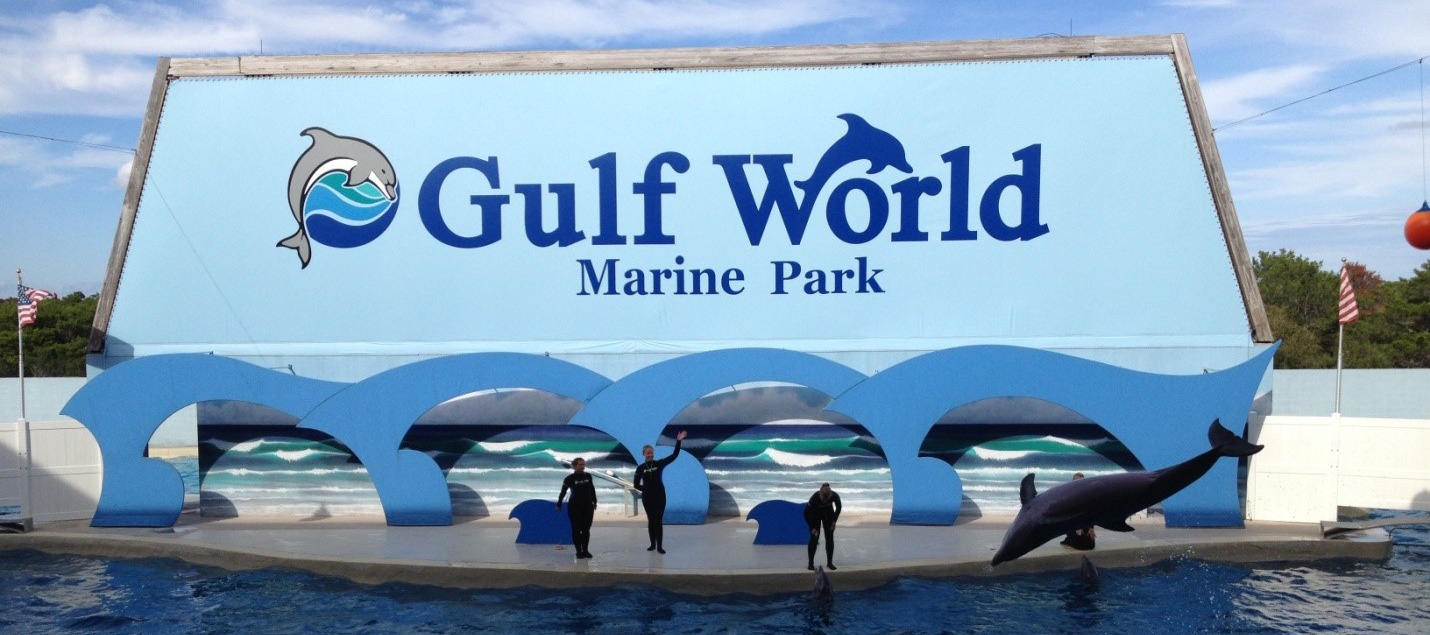 5. IMAX Cinema
IMAX Cinema is located near Sandpiper Beacon. This is an incredible way to avoid rainy Panama City Beach days. Enjoy Hollywood blockbusters with your family. Grab the popcorn and nachos, then sit back and enjoy. If you manage to reach before time, you could spend some memorable time at arcade game room in the lobby area before the movie starts! So, you can easily spend 2-3 hours beating the rain.
Official Website: https://www.imax.com/theatres/grand-pier-park-16-imax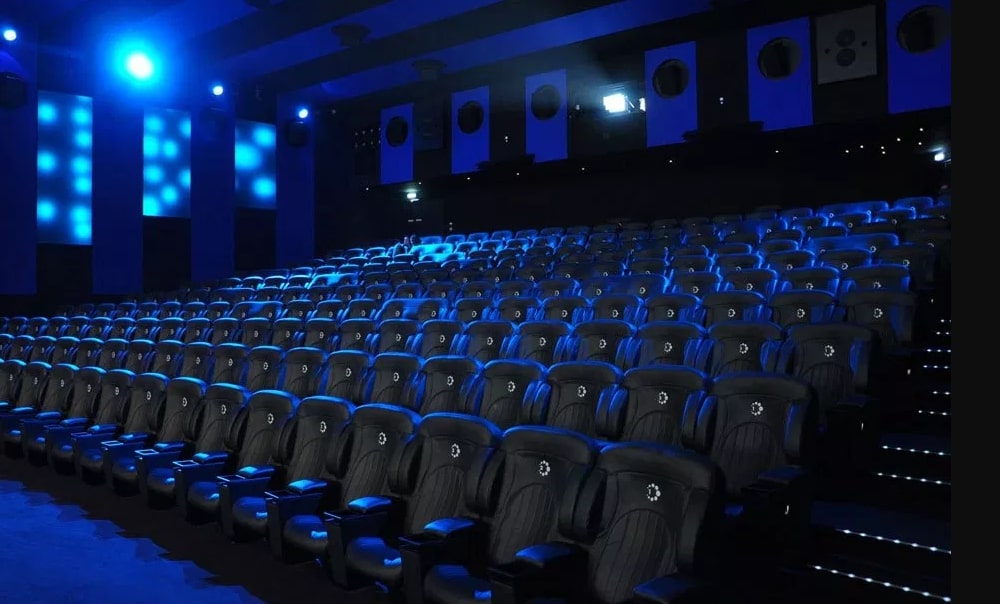 6. Mirror Maze, Laser Craze & Lazer Tag
This is a palace of mirrors. Spread over a huge 2,300 sq. Feet area, the place offers you challenge and fun in equal measures. The challenge is to find your way and reach the goal correctly. The fun factor rests in the mysterious light, and sound show that elevates the overall experience. After successfully making reaching your goal, you can try your luck and skill in the 'Laser Craze' game. The target here is to bypass the laser beams just like a spy in the movies. Your every move will make or break your score at the end, so be mindful. Eventually, you get to use your Laser Gun and show your prowess in the battle in the 1,800 sq. Ft Laser Tag arena. This place which is one of the best attractions in Panama City Beach presents an ultimate way to spend as long as 2 hours while it's raining outside.
Official Website: www.emeraldcoastmirrormaze.com/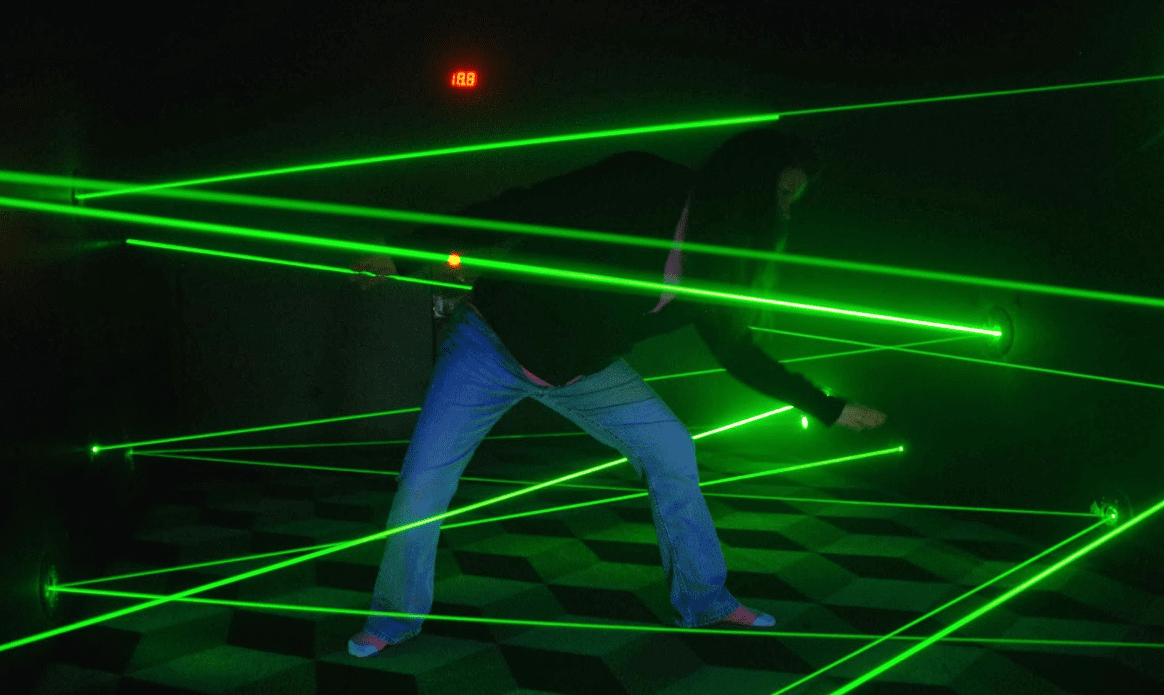 7. Bowling at Rockit Lanes
Dodge the rain outside enjoying at Bowling at Rockit Lanes. There is an arcade game area, pool tables, and a rollerskating rink. You can have the most stunning view of the area by night. The illumination caused by laser lights make it all the more glamorous. Leave your kids here for sometimes and grab a drink in its sports bar and grille outside. Potential Time Spent Avoiding the Rain: 4 hours.
Official Website: https://rockitlanes.com/bowling/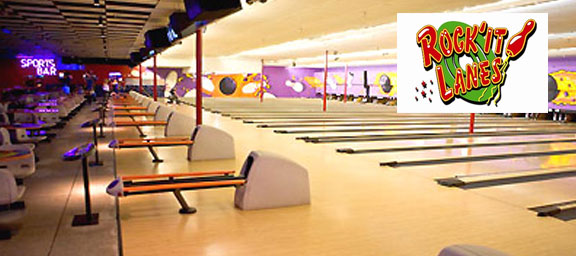 8. Play Games in Your Hotel Room
Find form a host of hotels available in Panama City Beach. Hotels are equipped with a myriad of fun and entertainment options. This could be a perfect place to have a family get together. You can play a couple of board games and a deck of cards here leaving behind the stress of rain. Kids will also enjoy the cool indoor games. This is one of the best things to do in Panama City Beach when it's raining! The place has got plenty of things to keep you busy for at least 3 to 4 hours.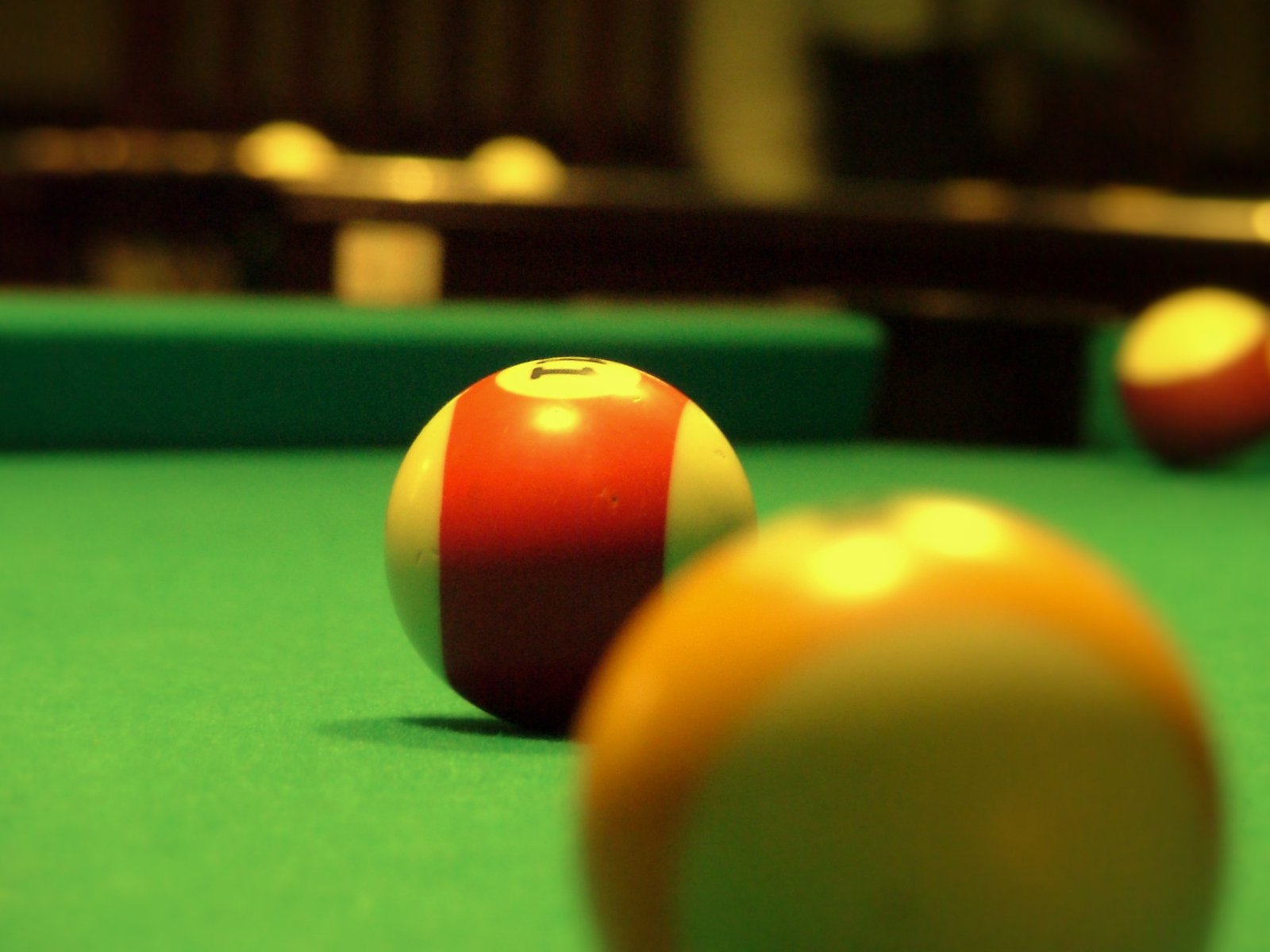 9. Eat in a Restaurant
A good idea to dodge the rain is to grab a bite to eat in one of the nearest restaurants. Panama City Beach is home to some well-reputed restaurants like Saltwater Grill (enjoy seafood and steaks in the backdrop of a massive aquarium while listening to piano bar music), Sharky's Beachfront Restaurant (Casual eatery turning out seafood, margaritas & more on a beachside patio with seasonal live music), Dee's Hang Out (savor on Cajun & Creole dishes from po' boys to jalapeño oysters), Pineapple Willy's (On-the-sand spot offering po' boys & frozen drinks plus sports on big-screen TVs & live music), Best Food Ever (BFE), Capt. Anderson's Restaurant and Dockside Seafood & Oyster House are a few to name.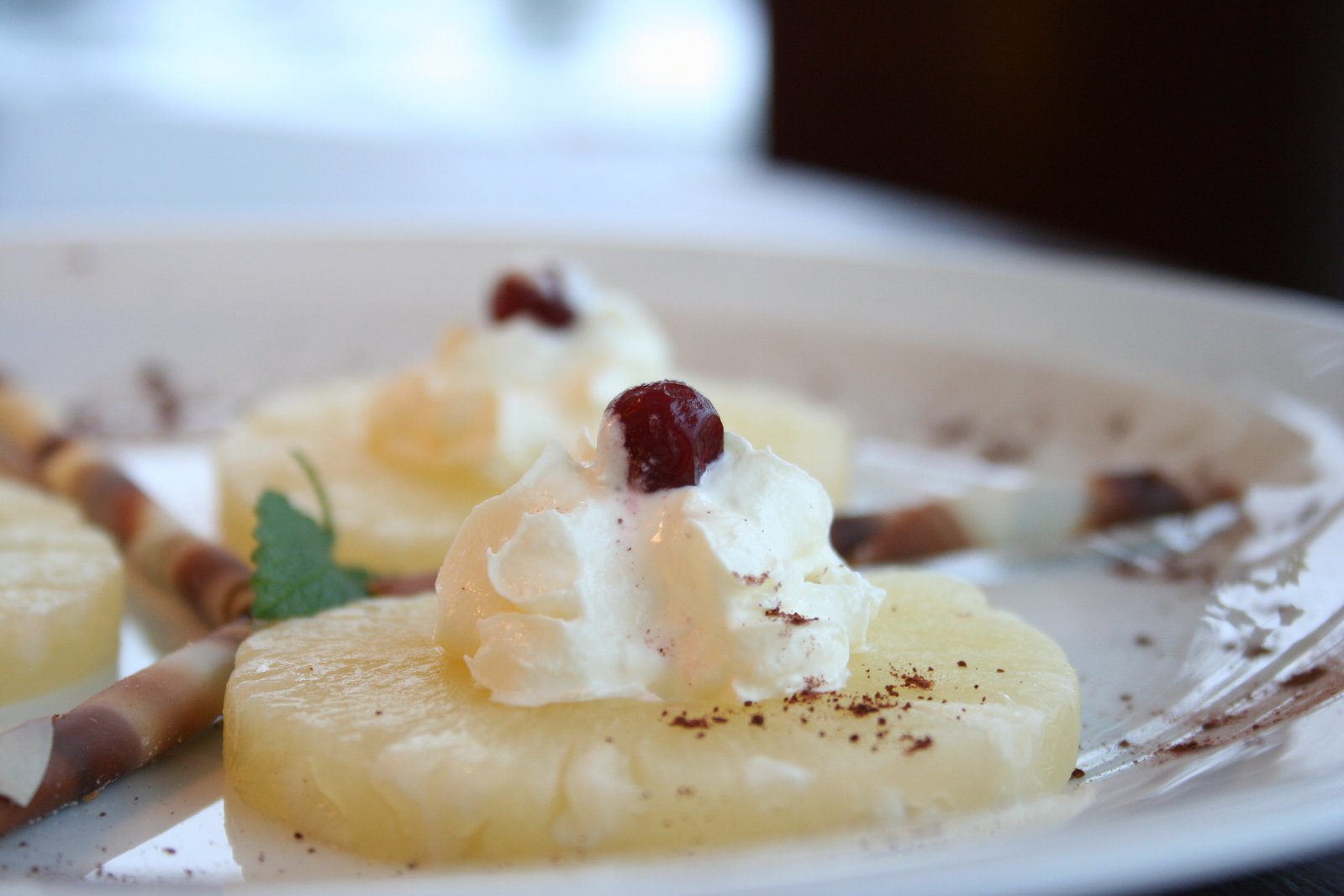 10. Go Wild at Dave & Buster's
This is another great option to stay dry without diluting the fun quotient of your Panama City Beach vacation. Go Wild at Dave and Buster's is a 40,000 sq. Ft. space occupied with wall-to-wall video games, prizes, a restaurant, a bar, and flat-screen TVs showing all the sports games. The mouth-watering crispy hand-breaded chicken blended with sweet & spicy campfire sauce with applewood smoked bacon on mini Belgian waffles is something that you will always cherish as your best dishes.
Official Website: https://www.daveandbusters.com/