Planning a visit to Sydney? Sounds great! Sydney is one of the most-visited cities not just in Australia but also in the world. If this is your first trip, and your curious mind wants to know the best things to do in Sydney or top attractions of the city to watch out, our travel blogger Paul Belly has got the answers ready for you.
1. Sydney Harbour Bridge Climb
Measuring 134 m (440 ft) from top to the water level, this is the world's sixth longest spanning-arch bridge and one of the top attractions in Sydney for locals as well as guests.
The bridge supporting pedestrian, bicycle, vehicle, and rail transport on its steel and concrete framework maintained its leading position as the world's widest long-span bridge, 48.8 m (160 ft) wide until the new Port Mann Bridge in Vancouver came into existence in 2012.
You can access the bridge on foot from the south-east pylon, and attempt an ascent to its top taking some 200 steps. Magnificent lighting makes the night-time view of this through-type arch bridge a truly life-time experience.
Getting Here: The spot is 15.8 km from Sydney Airport (SYD) and it won't take more than 20 minutes by road transport to be there.
Ticket: The adult ticket costs around $200.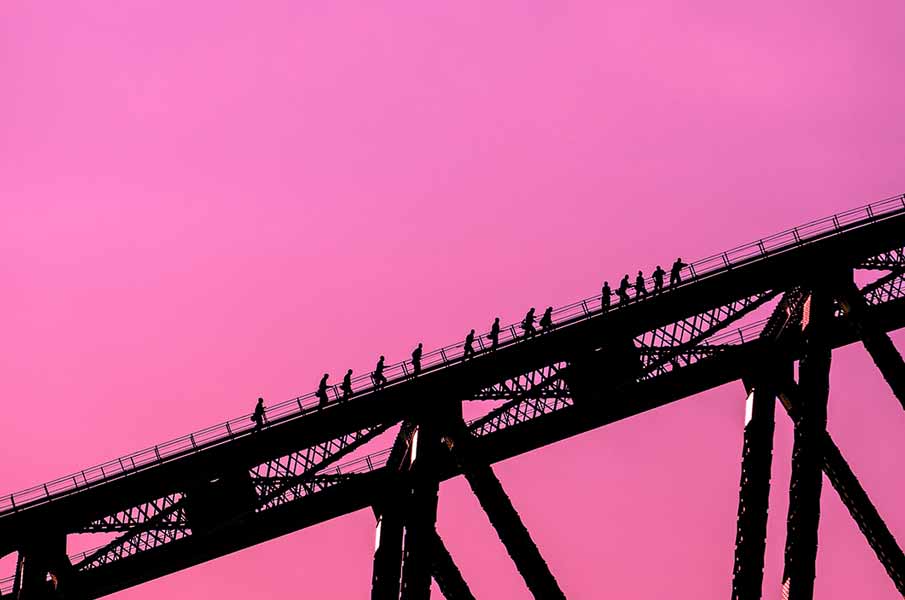 2. Carriageworks Farmers Markets
Carriageworks Farmers Market is the busiest Saturday market that brings local producers from across New South Wales and consumers together. If you love seasonal foods, particularly organic and biodynamic foods, you must not miss this place.
Book your
airline tickets to Sydney Australia
in such a manner that you can stay in the city on a Saturday and take stock of the natural freshness. Grab some food and savor on them there. If your flight time isn't lengthy, collect some fresh foods for friends and family who couldn't joined you on the vacation.
Getting Here
Carriageworks Farmers Market is easily accessible by public transport. Catch a train to Redfern Station (8 min walk) or a bus to Codrington Street at City Road near Sydney University (5 min walk).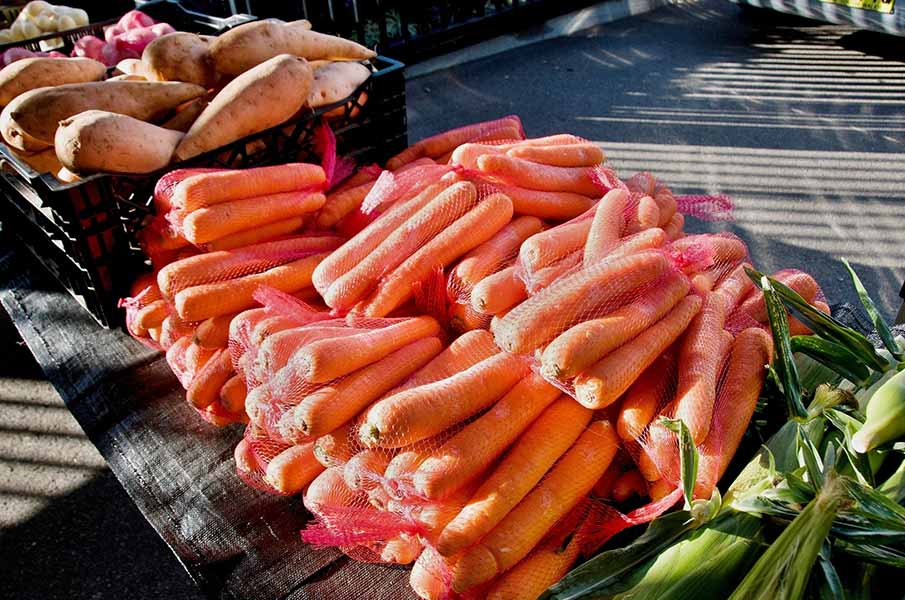 3. Manly to Spit Coastal Walk
Have a tryst with nature and give yourself a chance to talk with oceanic waves and picturesque bays while you take a 19.5 km walk from the Spit Bridge to Manly. You won't be able to resist from taking out your camera or smartphone to capture the beauty. Book cheap flights to Sydney, Australia and conquer one of the finest coastal walks in the world.
Cafes and restaurants are there to serve you with their top-class cocktail and foods.
Getting Here
Spit Bridge sits at 23.8 km from Sydney Airport. The place is easily accessible through public transports including buses and trains and can help you reach the place in an hour or a bit extra.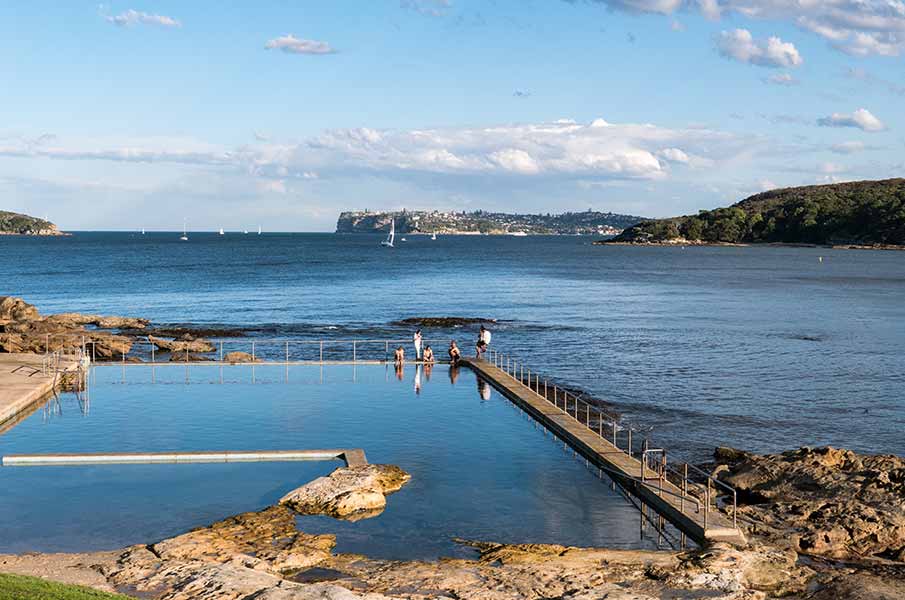 4. Saint Peter
Saint Peter is a seafood restaurant that you can't simply ignore if you are an ardent lover of fresh fishes. It offers an array of dinner, lunch and brunch options. Choose from its menu which keeps on changing based on the availability of fresh Australian fishes. Pair the food with a wine of your choice. If you are planning for a dinner, reserve your table online (if less than 6).
The first sitting times are: 5.30pm, 6pm, and 6.30pm.
The second sitting times are 8 pm, 8.30pm, and 9 pm.
For more members, you need to email or phone them.
5. Balloon Aloft Camden Valley
Visit the revolutionary invention of the airplane by Orville and Wilbur – the Wright brothers.  Baloon Aloft has been offering the hot air balloon ride experience for over 35 years. Experience the flight in the padded basket and have the panoramic view of the city and the countryside below. Their pick-up point is the Rydges Hotel in Campbelltown. If you have booked your round-trip or one-way flight to Sydney and are inclined to take the ride, then you must not forget to buy your tickets in advance and book the hotel room. Don't worry about the change in flight schedule as you have a validity of 12 months from the date of purchase. The departure is scheduled as early as 4 a.m. The morning atmosphere is free of any kind of air turbulence. The ticket price starts at $279.00.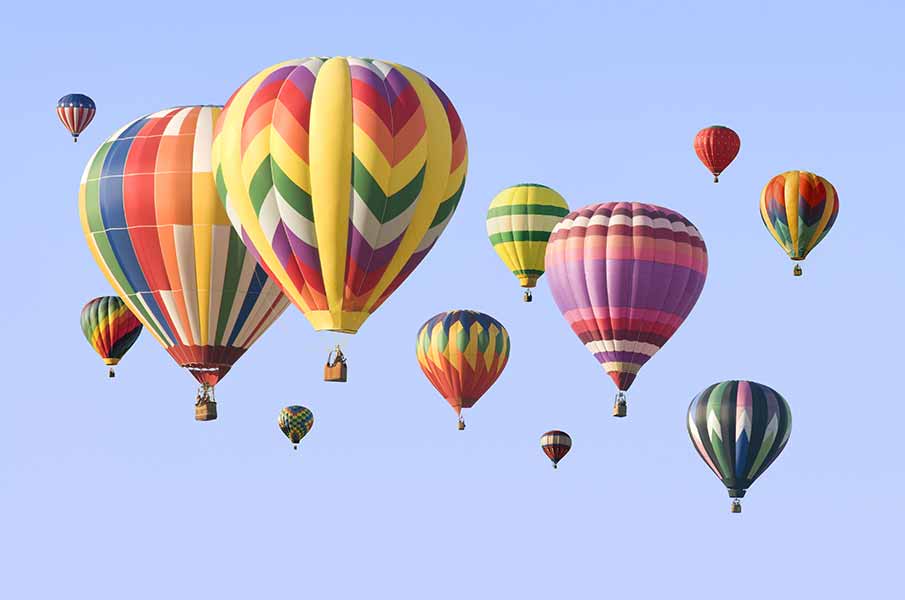 6. Young Henrys
After too much travel, if you are feeling to take rest and relax, then beers from Young Henrys could be the right companion. You can access these locally made beers from all best pubs and bars located in the city. It bears the flavor of the bohemian suburb Newtown with a wander down King Street. From mild and mid-strength product to the strongest ones, Young Henrys has got all for you. All you need is to be over 18.
Hope you found the information useful in planning your maiden trip to Sydney. If you have already been to the place, share your experience and help folks to make the best of their Sydney vacation.
Book your cheap return
flights to Sydney
with us at an unbeatable price. Enjoy Lowest Airfare Guarantee.